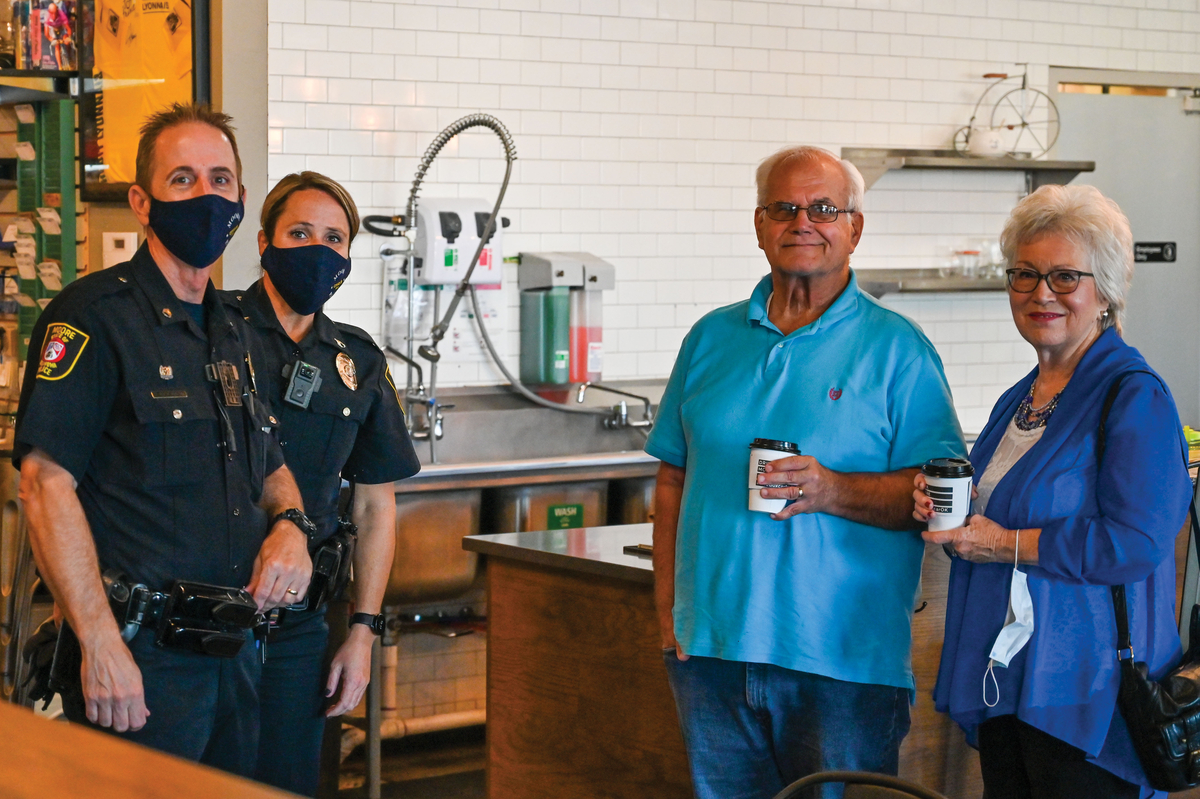 About Moore Police Department's CSU
The Moore Community Service Unit mission is to reduce crime, fear of crime, and improve the living conditions within the city. The unit uses non-traditional and innovative solutions to law enforcement and other community problems. The unit currently consists of two officers, each being responsible for an area of the city. Sgt. Rebecca Miller, 405-793-4661, will focus on the northern half, and Sgt. David Dickinson, 405-793-4662, is assigned to the southern half. The officers will work with residents and businesses in their assigned districts to accomplish their mission. Many of our police programs are coordinated and facilitated by our Community Service Unit, Feel free to contact these officers with any questions or concerns. 
Our Community Services Division is tasked with interacting with our residents through public education and community events. If you're having an event and would like to have resources from the Moore Police Department at your event please complete the Appearances & Event Resources Request form and we will call you to discuss your specific event needs. Requests are granted based on the availability of MPD resources for the specific dates/times.