Special Needs Alert & Identification Program
What is S.A.ID.?
The S.A.ID. (Special Needs Alert and Identification) Program is providing First Responders with the resources to identify and assist individuals with special needs who find themselves in an emergency situation.
Moore residents can now complete a simple information form and a S.A.ID. alert will be created in our secure communications database.
A S.A.ID. alert defines the individual's condition and/or needs to First Responders prior to them arriving to an incident to improve their response, interaction, and communication with the individual.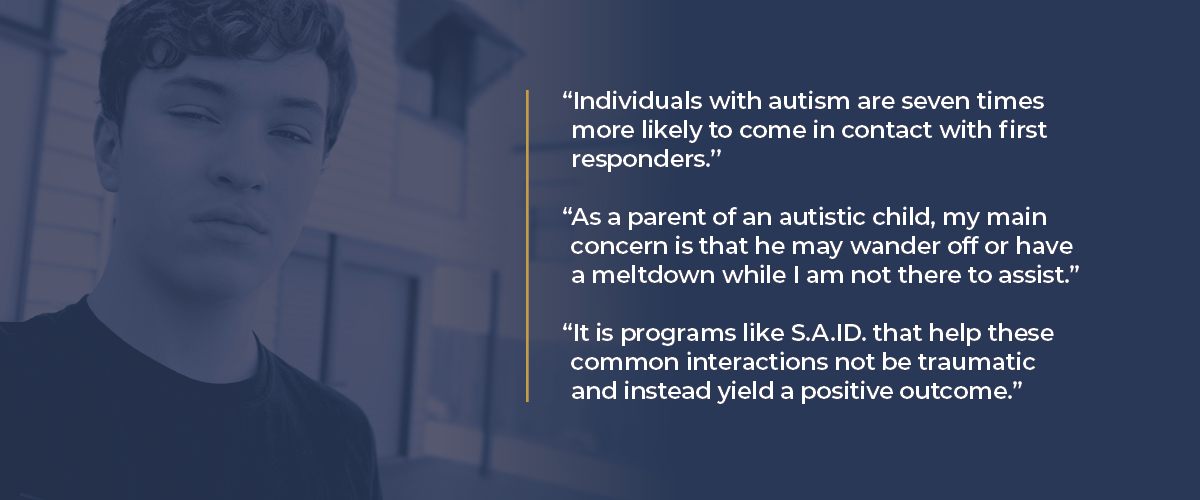 Who should participate?
Individuals with a physical or mental impairment including those with an increased risk for chronic physical, developmental, behavioral, or emotional conditions that require specialized assistance to best serve their needs and provide for increased safety for the individual and First Responders.
Use of Information
Enrollment in the S.A.ID. Program will establish two alerts in our secure police communications database.
Personal Alert
This alert is tied to the name and date of birth of the individual. It will never expire.
Location Alert
This alert is tied to an address. It must be updated annually to remain active.
When an officer is dispatched to a call for service, the database will notify officers of any S.A.ID. alerts attached to a person involved or the location of the incident via their in-car technology. The S.A.ID. alert is not a label but only an additional resource to allow the officer to best respond to the incident.
The information in a S.A.ID. alert is not public record, will not be entered as part of the call for service record, and will not go out over the emergency response radio system.

Registration
Please fill out the registration form below or download the PDF form.
The completed PDF form with current photo can be emailed to [email protected] or dropped off at the Moore Police Department.